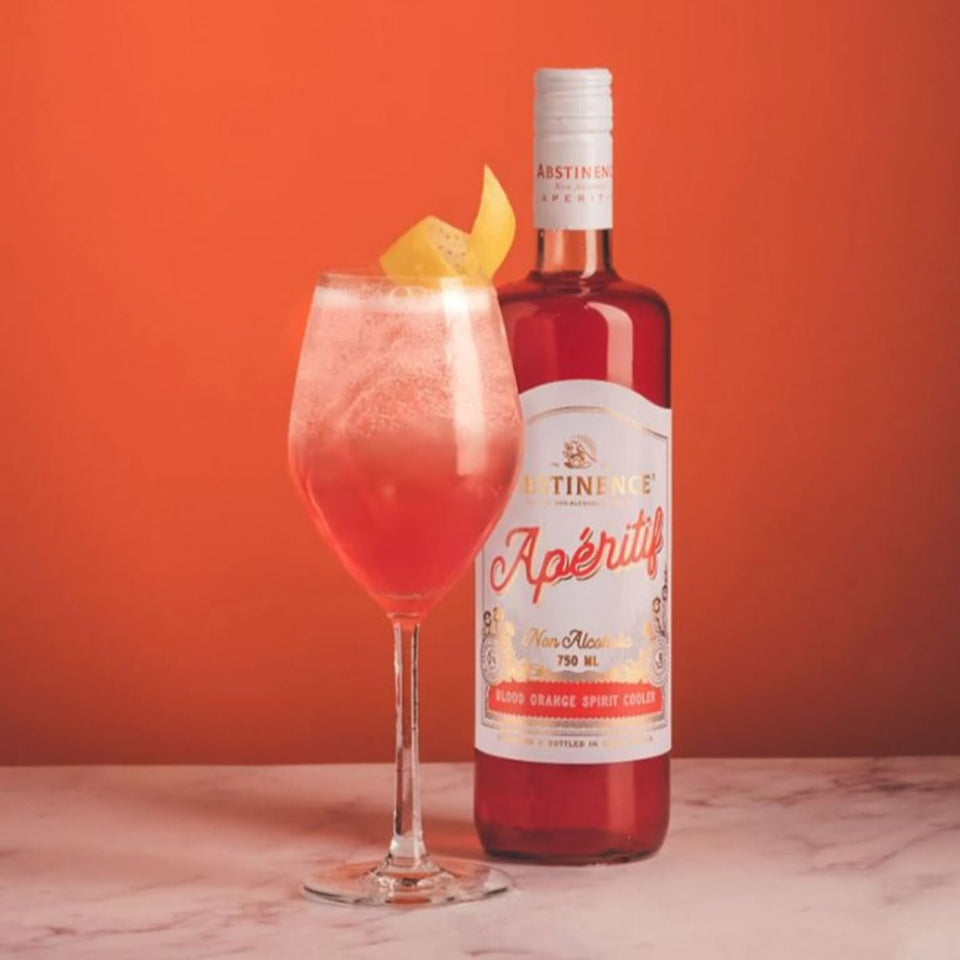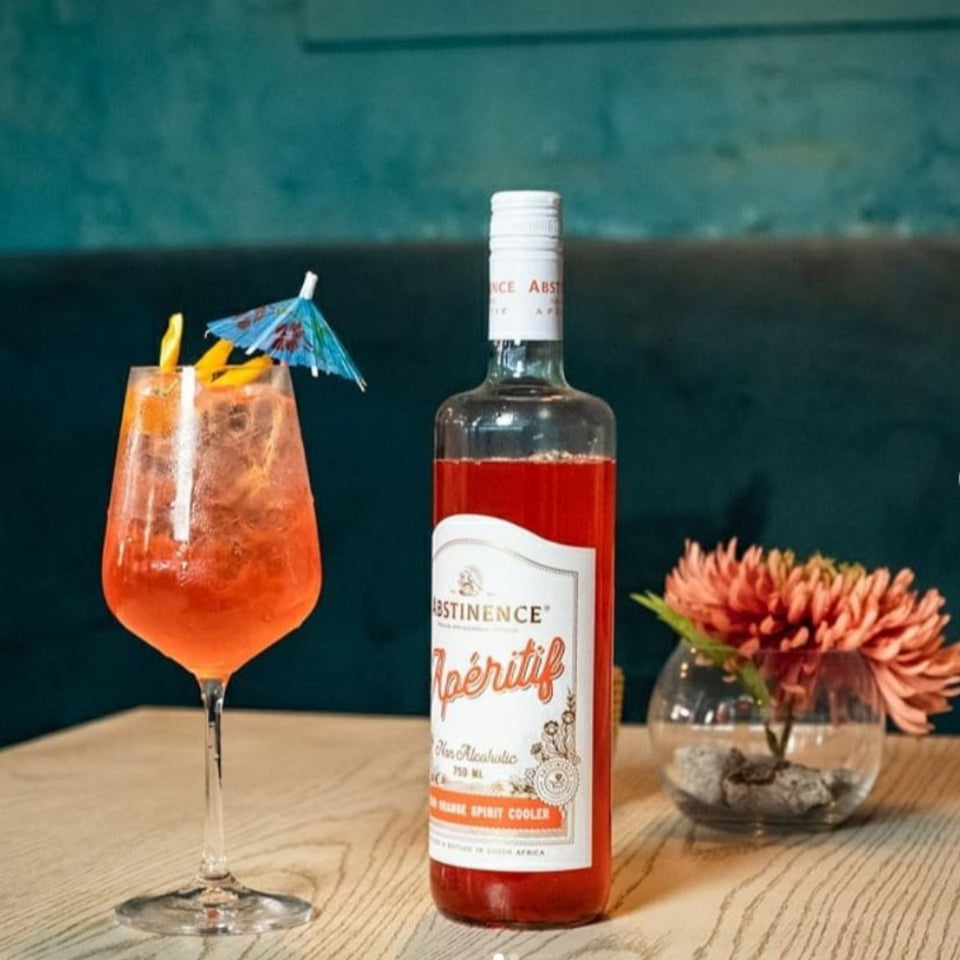 Abstinence Blood Orange Aperitif 0% 750ml
6001651154535
Any great occasion or social gathering necessitates a premium, mouth-watering Aperitif. Abstinence non-alcoholic Aperitif provides all the richness and complexity of flavour, without the alcohol.

Aperitif is a drink celebrated around the world before a meal to stimulate the appetite. Enjoy Abstinence Non-Alcoholic Blood Orange Aperitif as the perfect opener to any meal or create the perfect alcohol free cocktail suitable for any social occasion.
Abstinence premium non-alcoholic Aperitif is inspired by the classic Italian-style bitter with the unique addition of bitter African Wormwood, our mouth-watering alcohol free aperitif combines zesty blood orange with natural botanicals and a medley of spices

One of the best pre dinner cocktails on the market, Gold Medal in the Spirits Business Low and No 2021 Masters are testament to the care that goes into our non alcoholic spirits
Our award-winning products are carefully crafted through a bespoke single batch distillation process with no artificial colourings. Savour our rich, complex yet non-alcoholic spirits guilt-free!
Perfect Serve
Add 1 tot Abstinence Aperitif topped with soda and/or premium tonic water and a slice of orange.