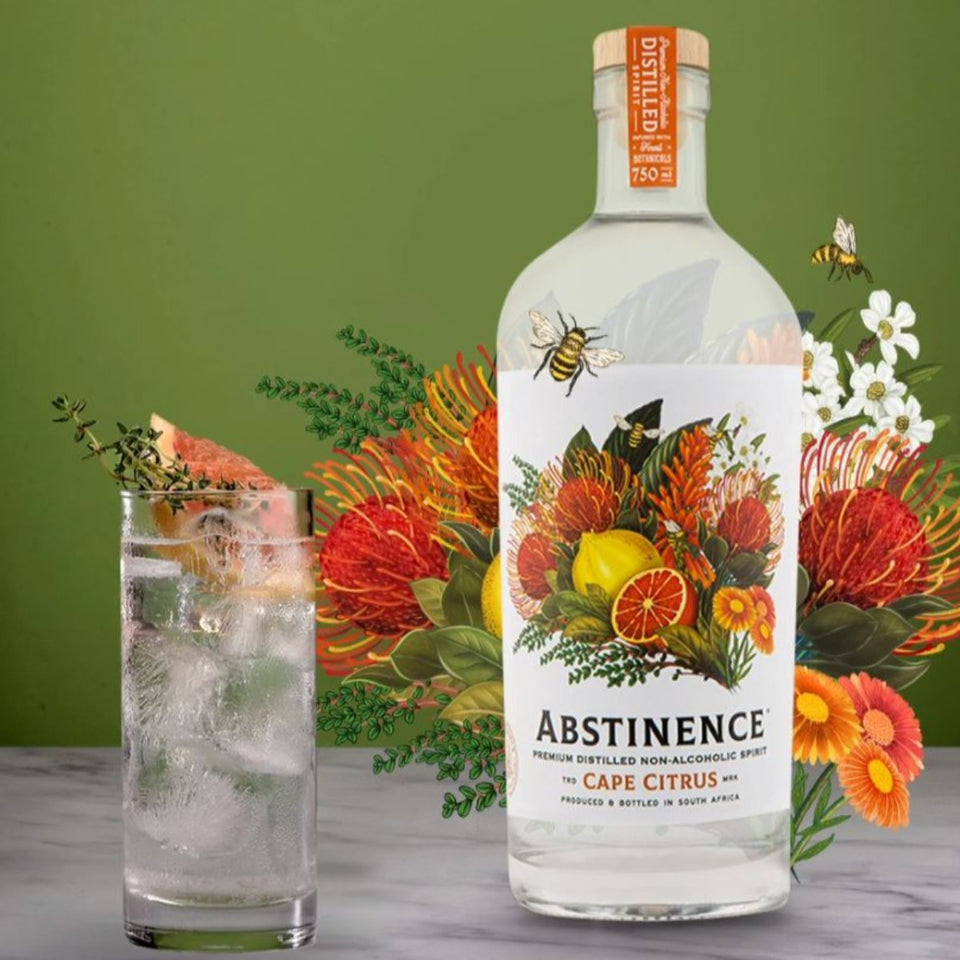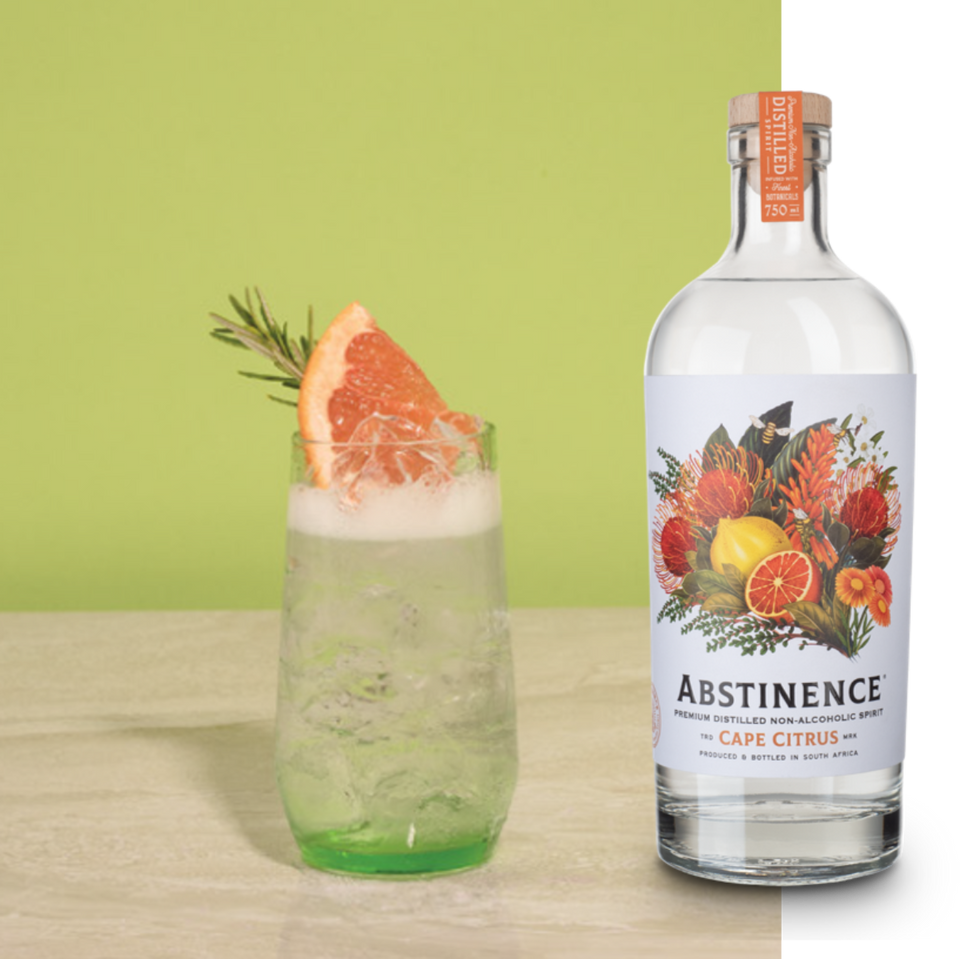 Abstinence Cape Citrus Non-Alcoholic 0% 750ml
6001651182088
A premium non-alcoholic drinks range for all occasions. This sophisticated, distilled non-alcoholic drinks range is made through a bespoke distillation process.
Summer in a bottle! Our Abstinence Cape Citrus is a citrus forward blend comprised of zest, spice and aromatic elements.
No added flavouring or colouring.  Non-alcoholic with zero sugar.
Perfect Serve
Add 2 tots Abstinence Cape Citrus with premium tonic water, a citrus twist and fresh thyme.
 No Sugar | No Alcohol | No Colourants
| | |
| --- | --- |
| Size: 750ml | Calories: 1 per 100ml |
| Alc/Vol: 0.0% | Sugar: 0 |
| Mnf: South Africa | Carbs: 0 |
| Distilled Spirit | Fats: 0 |
Ingredients: Water, Distilled Botanicals, Citric Acid, Preservatives Potassium Sorbate