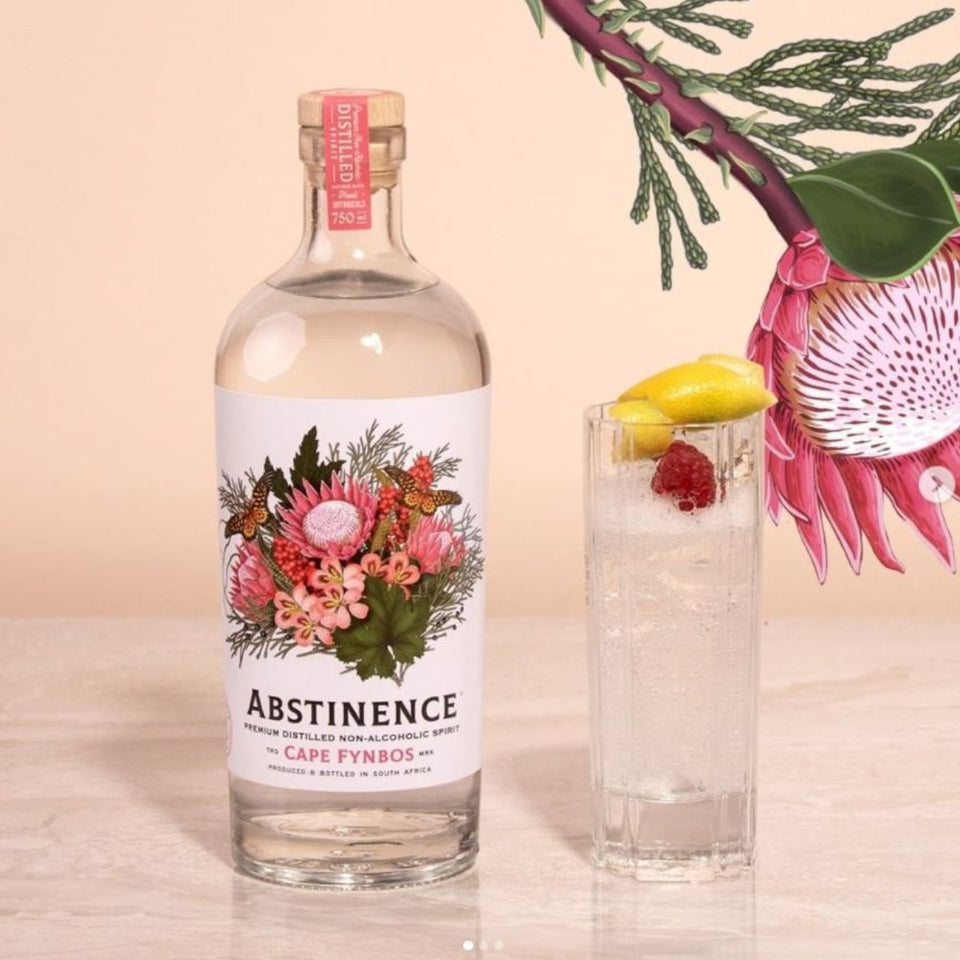 Abstinence Cape Floral Gin 0% 750ml
6001651154528
A beautifully floral creation that with the addition of juniper berries, angelica root and coriander give it that trademark with slightly bitter, slightly herbal, and faintly nettle-like notes.
A small taste of the Floral-laden Table Mountain in full bloom during spring! The indigenous Cape rose geranium has a heavenly fragrant smell and is widely loved for its distinctive rose-like aroma.
No added flavouring or colouring.  Non-alcoholic with zero sugar.
Perfect Serve
Add 2 tots Abstinence Cape Floral, premium tonic water, lemon peel and fresh berries.