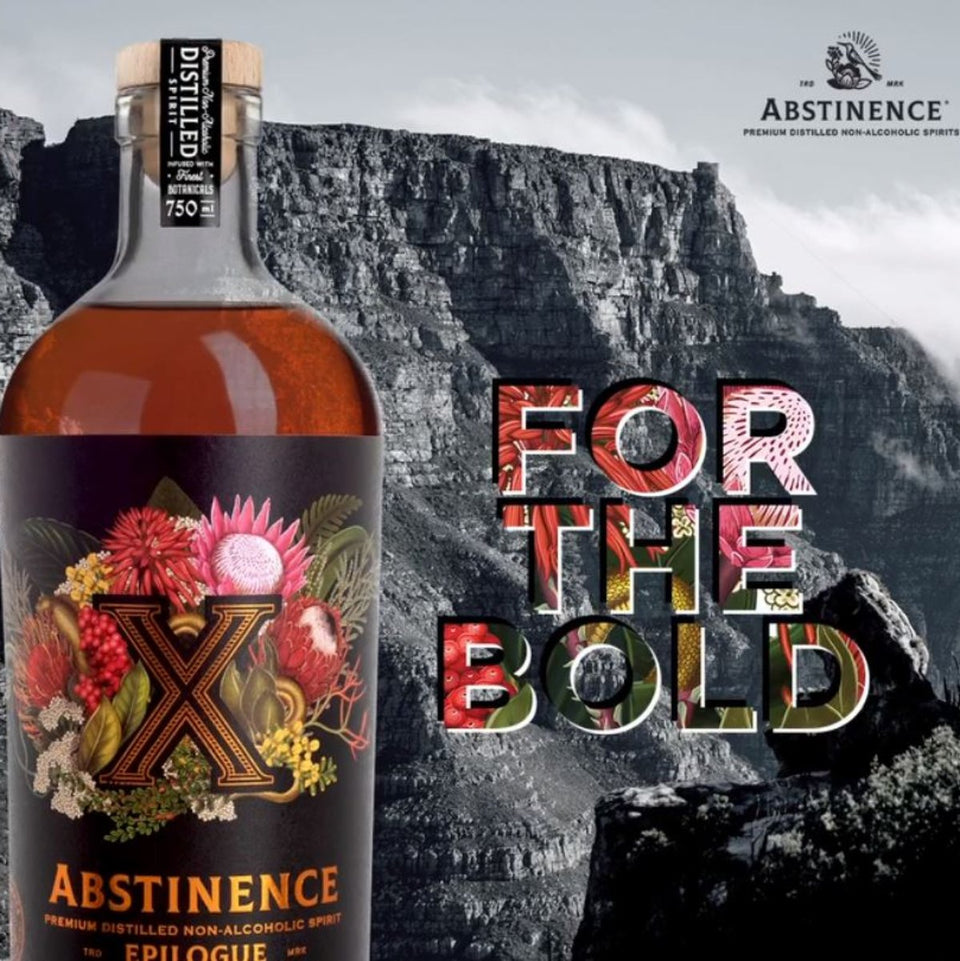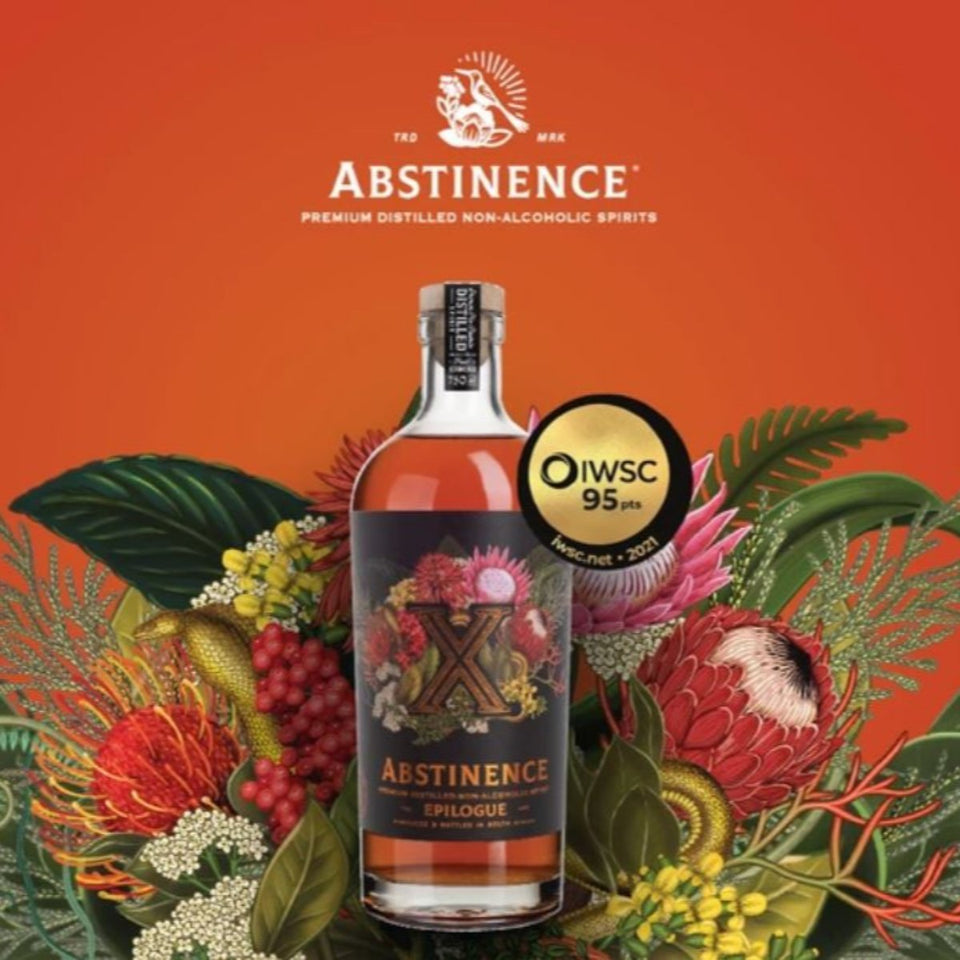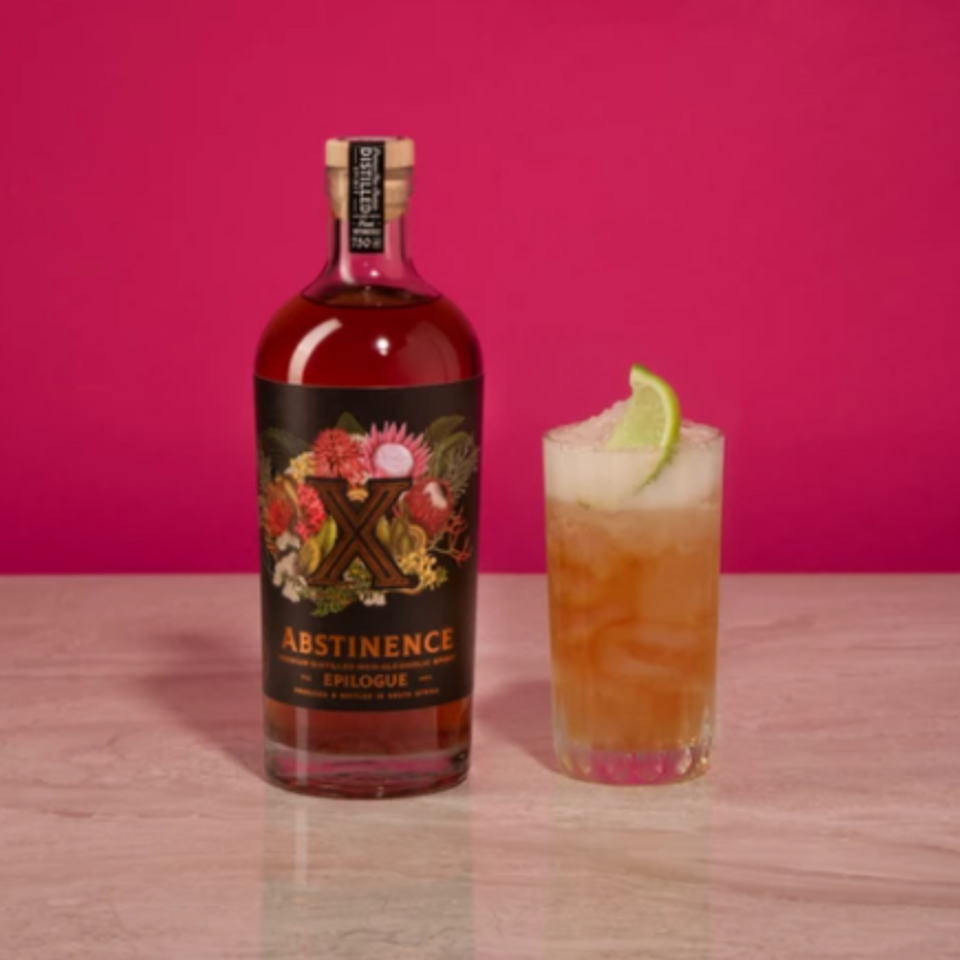 Abstinence Epilogue X 0% 750ml
794712441779
With smoke and spice on the nose, the Epilogue X delivers a mouth-coating, full smoke and faintly honied with a lingering warm-spice mouthfeel. Sweet notes of Honeybush, caramel and toasted wood marries beautifully with spice on the palate, finishing with a slight burn in the aftertaste.  
It makes a great Old Fashioned, Manhattan Soda Mocktail!
Botanicals:

Smoked and Chocolate Malts, Oak, Honeybush, Helichrysum Petiolare (Impepho), Vanilla, Cassia, Cardamom, Clove.
No added flavouring or colouring. Non-alcoholic with zero sugar.

Perfect Serve
50ml ABSTINENCE Epilogue X poured over ice in a tumbler. Can be enjoyed with a Ginger Ale or any alternative mixer.