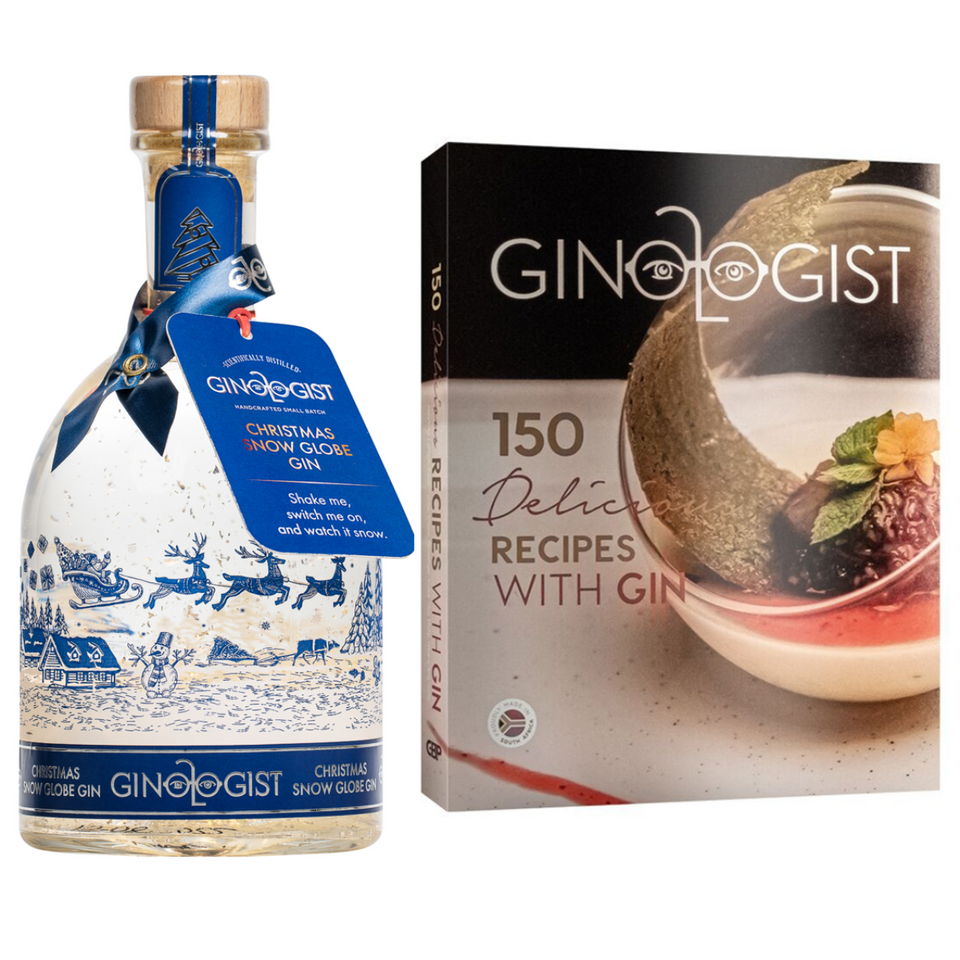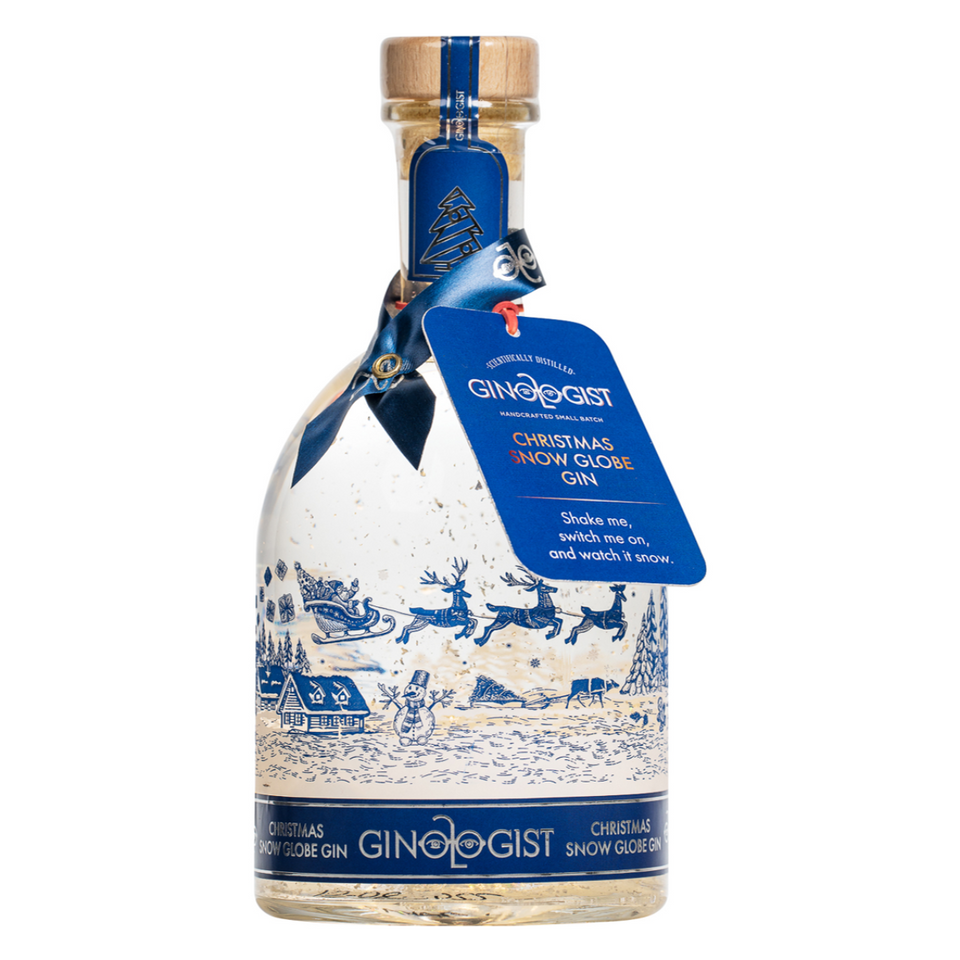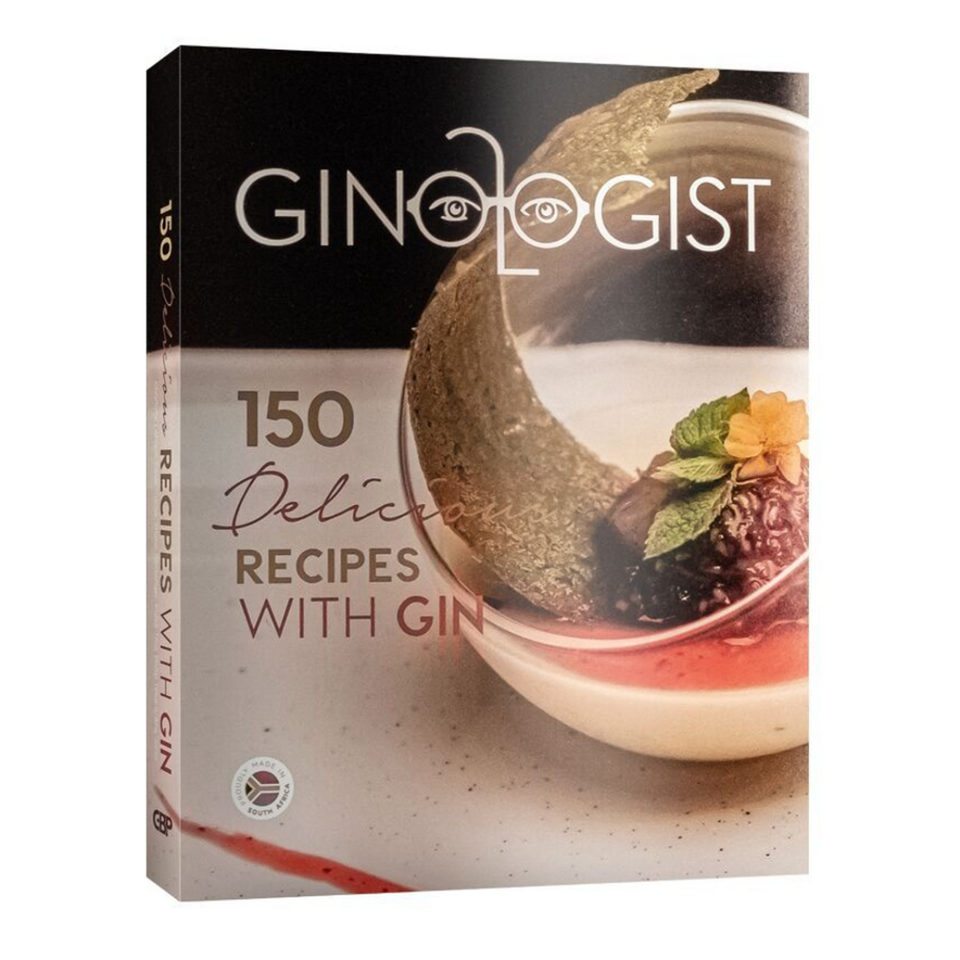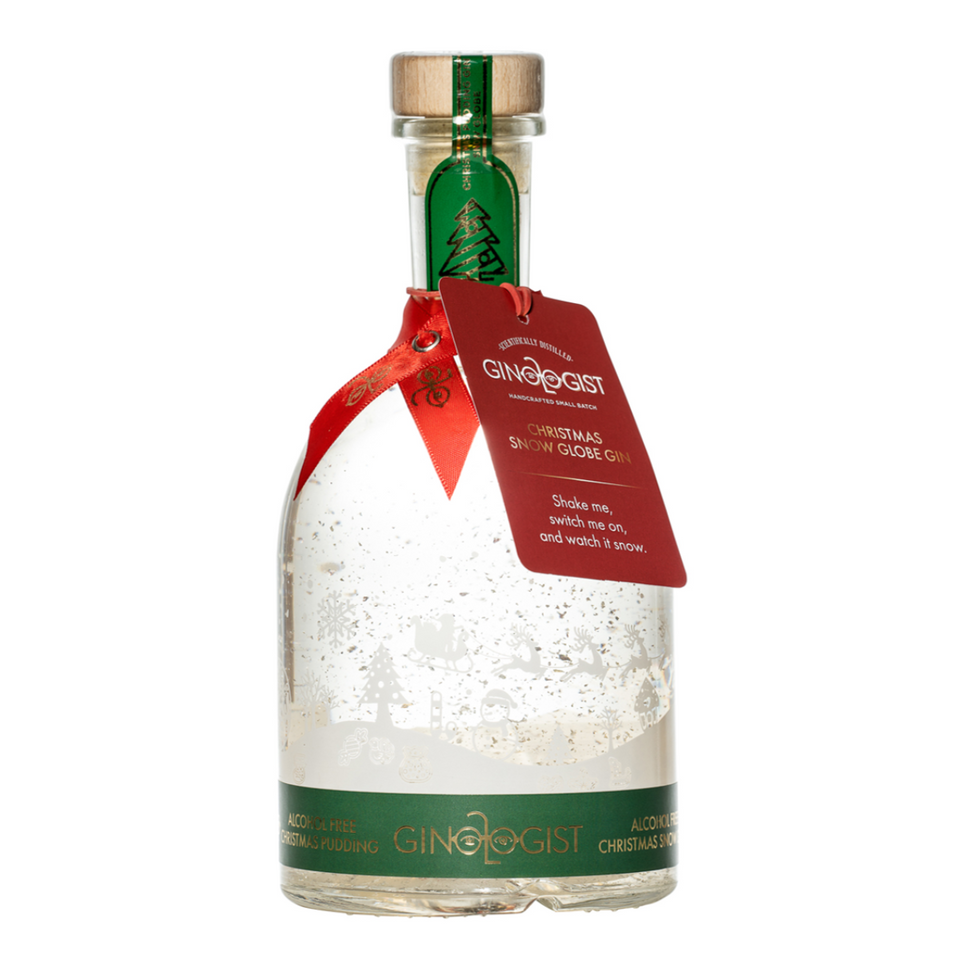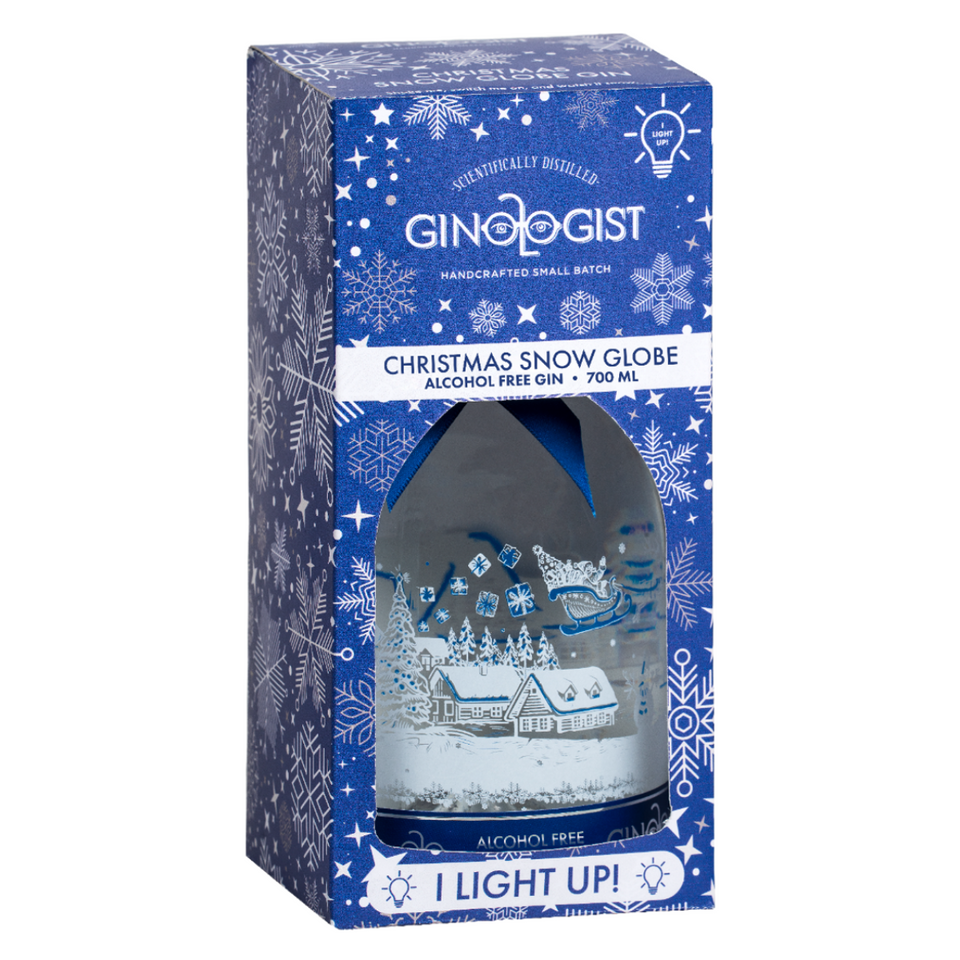 Gift Pack Ginologist Pudding Snowglobe 0% Gin 700ml & Ginologist Cookbook
9357079000044
Imagine if you will, the quintessential taste of an Australian Pudding considered, conceived, distilled, matured and bottled……. But not just in any bottle, but a Snow Globe bottle and let your imagination take flight.   
Visualize seeing Santa and his reindeers flying over Australia's most recognisable landmarks, this is what can be seen whilst looking at the glitzy snowstorm through this magnificent clear gin on the back of the label. A special feature of a light at the bottom of the bottle, makes this a truly magical gift...
Then, within the crystal clear liquid of an alcohol free gin distilled with Christmas spices, laying warm on your tongue and the crispness of orange and ginger playing against a hint of chocolate, blackberries, nutmeg, blackcurrant and warm, oozing golden maple syrup to mention a few ingredients in this exceptional gin…..plus imagine shaking this liquid to create a cascade of silver snow trickling downwards, spectacular! 
The Ginologist Pudding Snow Globe Alcohol Free Gin, is in a snow globe shaped bottle and will be available in time to make this the perfect showstopper at any party. 
Paired with the Ginologist Cookbook....A perfect gift.
The complexity and smoothness of the Spice gin make it easy to enjoy neat on the rocks, along with a Recipe Gin Cookbook is a perfect gift. 

This pairs beautifully with any of Indian tonic in our range including the Indian Sugar Free.  Add this to your pack for a complete gift idea.
Item Volume in ml
700ml 
Serving Instructions
Serve at room temperature.