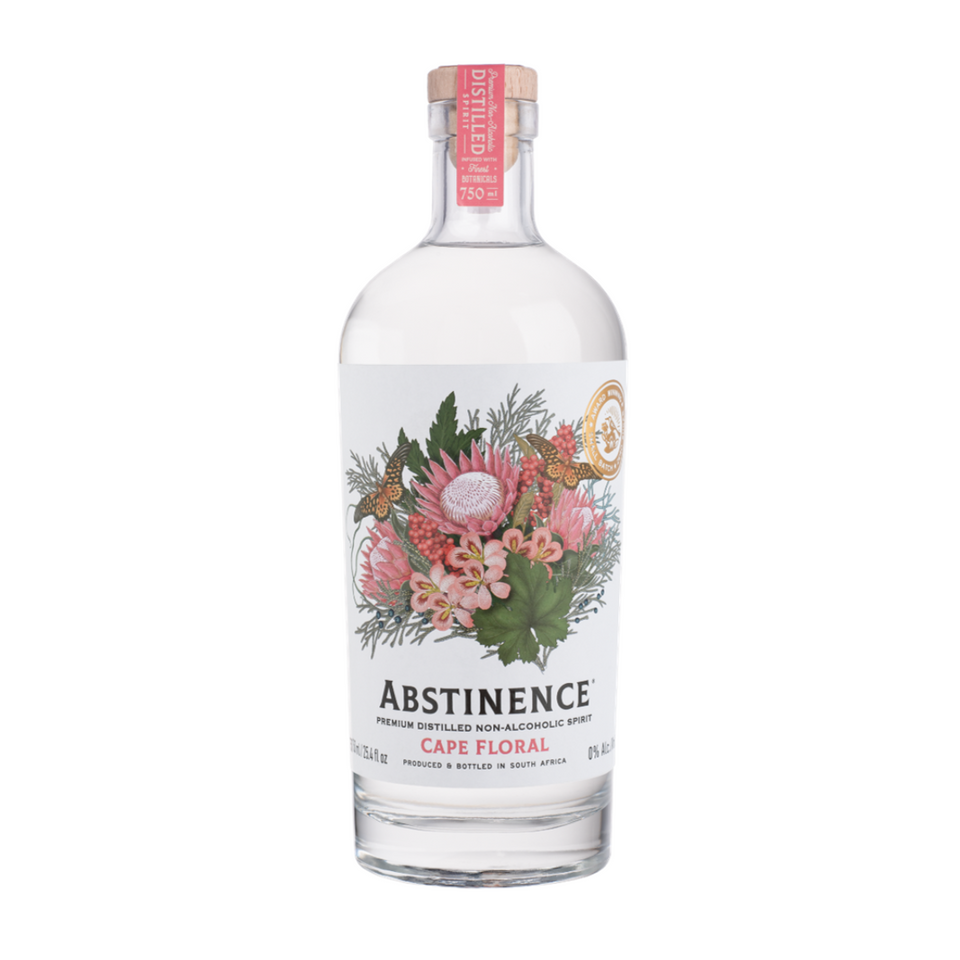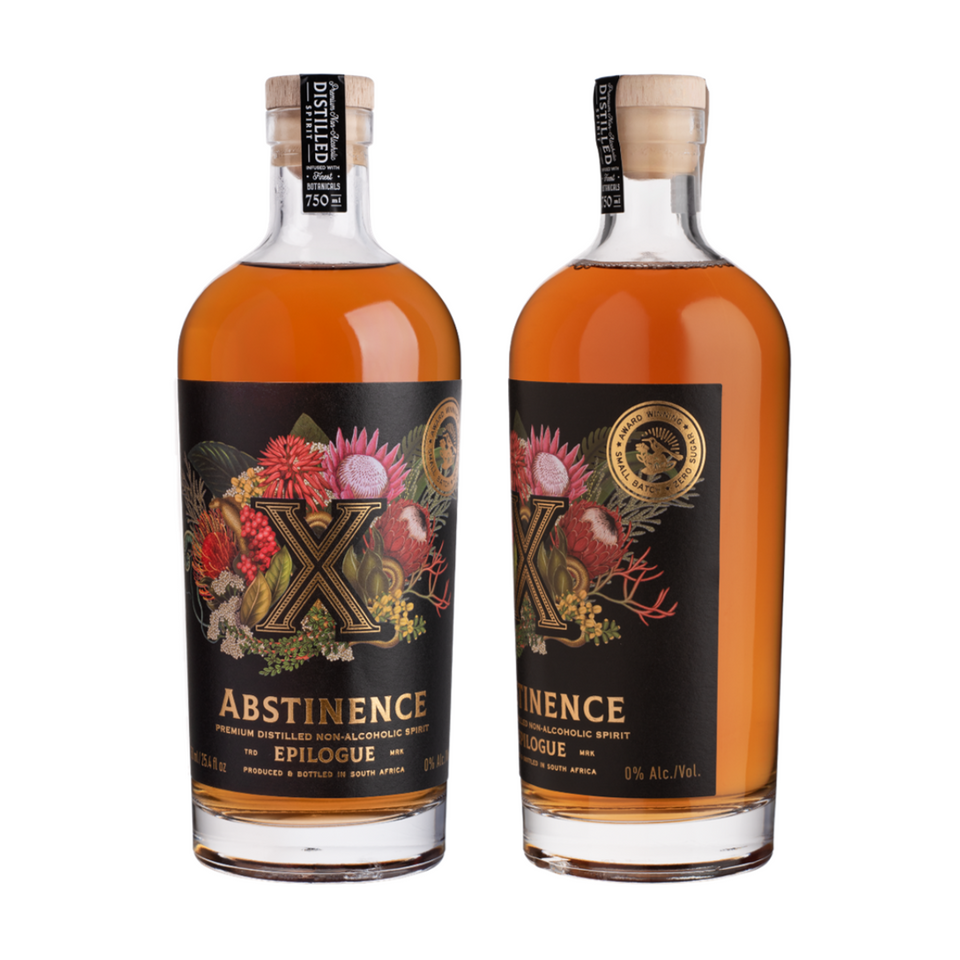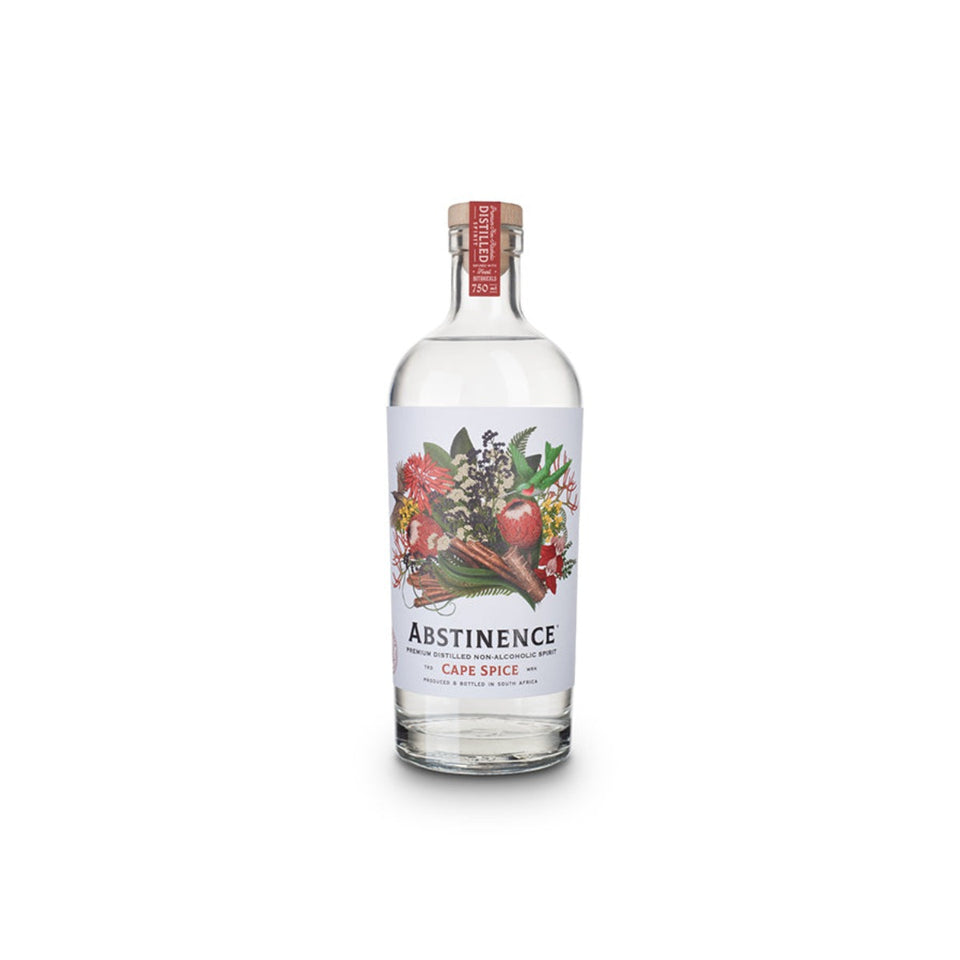 Gift Pack Trio Abstinence Spice, Floral & Epilogue 0% Gin 750ml
9357079000068
Abstinence Cape Spice Non-Alcoholic Spirit 750ml
Abstinence is a sophisticated, layered, complex non-alcoholic spirit made using an artisanal single batch distillation process. 
For the love of spice and all things nice! Our Abstinence Cape Spice is a complex blend of allspice, cassia bark and clove, lifted by floral cardamom and citrus notes.
Abstinence Cape Floral Non-Alcoholic Spirit 750ml
A beautifully floral creation that with the addition of juniper berries, angelica root and coriander give it that trademark resemblance to gin with slightly bitter, slightly herbal, and faintly nettle-like notes.
A small taste of the Floral-laden Table Mountain in full bloom during spring! The indigenous Cape rose geranium has a heavenly fragrant smell and is widely loved for its distinctive rose-like aroma.
Abstinence Epilogue X Non-Alcoholic Spirit 750ml
With smoke and spice on the nose, the Epilogue X delivers a mouth-coating, full smoke and faintly honied distilled spirit with a lingering warm-spice mouthfeel. Sweet notes of Honeybush, caramel and toasted wood marries beautifully with spice on the palate, finishing with a slight burn in the aftertaste.  
No added flavouring or colouring. Non-alcoholic with zero sugar.