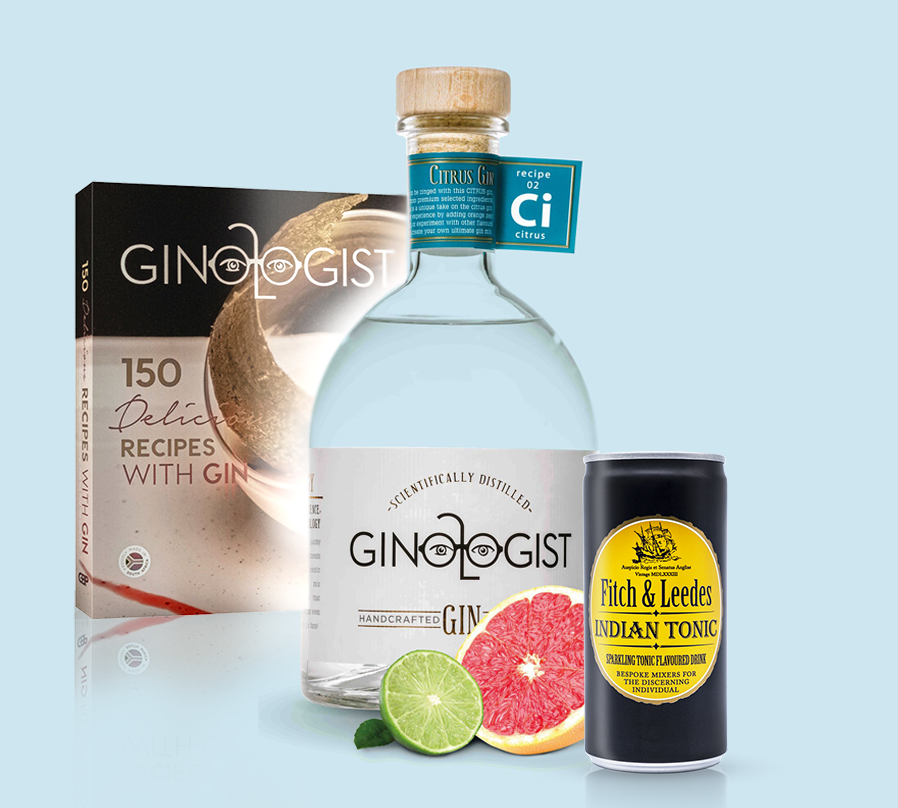 Ginologist Citrus Gin 40% 700ml and Indian Tonic & Cookbook Gift Pack
Gin Citrus Indian Tonic Book Pack
by Ginologist
The Ginologist Citrus Gin Pack, comprising of the Ginologist Citrus Gin with F&L Indian Tonic and the Ginologist Cookbook.
Lime, Grapefruit and a hint of lemon combine to create the most delightfully refreshing gin imaginable. A purist takes on a citrus gin with clean, crisp, citrus flavours taking centre stage in what is an incredibly refreshing taste.
Fresh citrus flavours linger on the tongue with lime and grapefruit clearly distinguishable long after the last drop is gone.
Item Volume in ml
700ml
Cookbook 
Case (24) of Fitch & Leedes Tonic