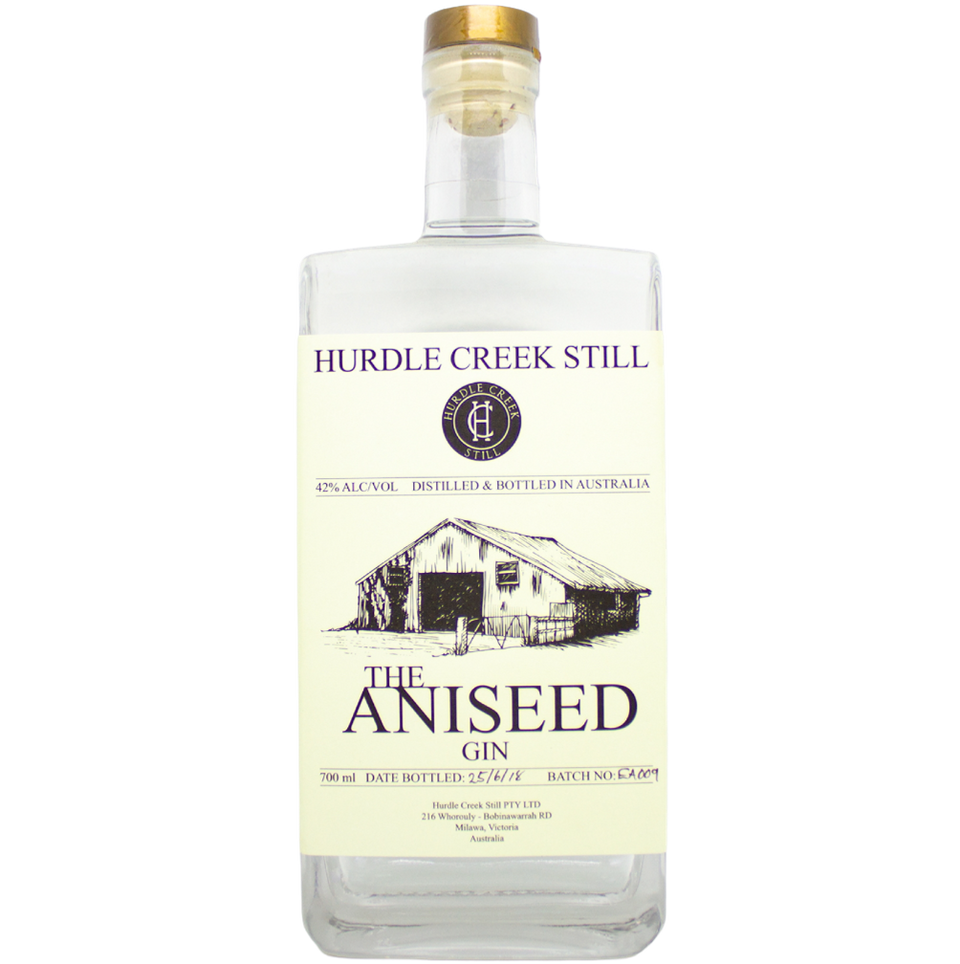 Hurdle Creek Still The Aniseed Gin 700ml
TA013
A unique gin distilled from barley spirit, vapour infused with a balance between classic and aniseed botanicals.
The Aniseed Gin 42% (formerly Evolution)
Item Volume in 700ml
 A unique aniseed flavoured gin vapour infused with the traditional gin botanicals including juniper, coriander, angelica and cassia bark, with a blend of aniseed flavoured botanicals: aniseed, star anise, fennel, liquorice root and aniseed myrtle, fresh ginger and cinnamon myrtle.
Recipe ideas: G&T garnished with orange and sage, in long drinks with ginger beer and lime.